Customer case: Selvaag Bolig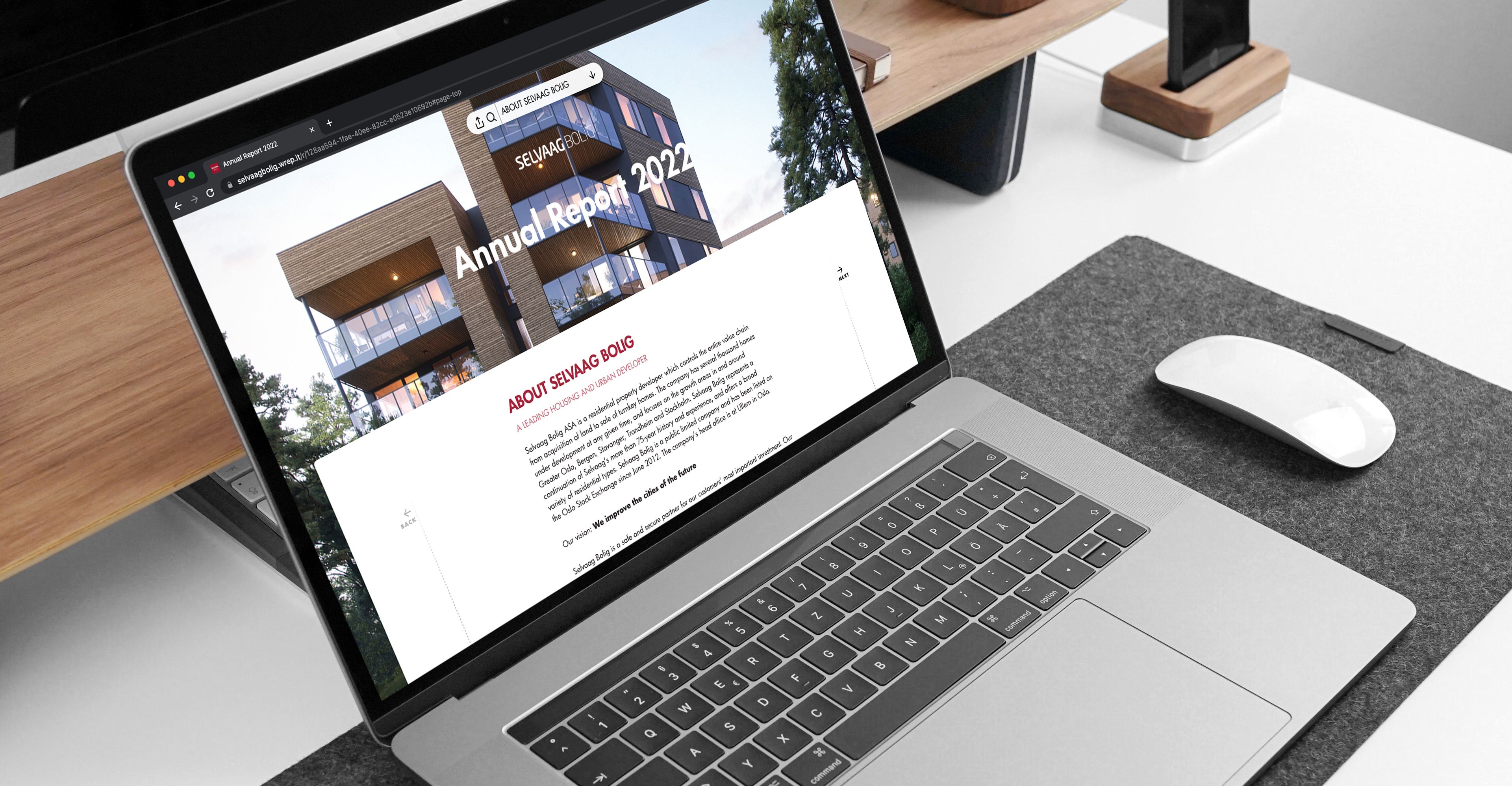 Selvaag Bolig is a leading Norwegian residential property development company known for creating attractive and sustainable neighborhoods in the greater Oslo area and other growth regions. For 75 years, Selvaag has pushed boundaries and set standards for homebuilding in Norway. Today, over 100,000 Norwegians reside in Selvaag homes, a testament to their commitment to providing exceptional living spaces. With 66 dedicated employees, the company combines their expertise and passion to deliver outstanding results.
The Turning Point
At the beginning of the year, Selvaag Bolig purchased Wrepit's solution to publish their highly anticipated Annual Report for 2022. After years of relying on third-party designers and enduring numerous rounds of revisions, the time had come to explore a solution that not only eliminated the need for external design support but also improved the reporting process, saving valuable time and simplifying their reporting obligations.
Selvaag Bolig's comprehensive Annual Report stands as one of the largest publications facilitated through Wrepit, providing an ideal opportunity to put our latest feature, Excel2Word, to the test and showcase its effectiveness in managing complex reporting requirements.


"The implementation of Wrepit's Excel2Word add-in seamlessly integrated over 100 tables from Excel to word, ensuring data accuracy and simplifying updates."
Comprehensive Reporting Solutions
As a listed company on the Oslo Stock Exchange, Selvaag Bolig must fulfill specific requirements, including the publication of various reports to ensure transparency. Wrepit integrates effortlessly with their existing Excel files, and this integration ensures minimal changes are required to the files and eliminates the need for Indesign or other design programs. With Wrepit's solution, Selvaag Bolig can effectively manage their reporting tasks while maintaining a smooth workflow and avoiding unnecessary efforts.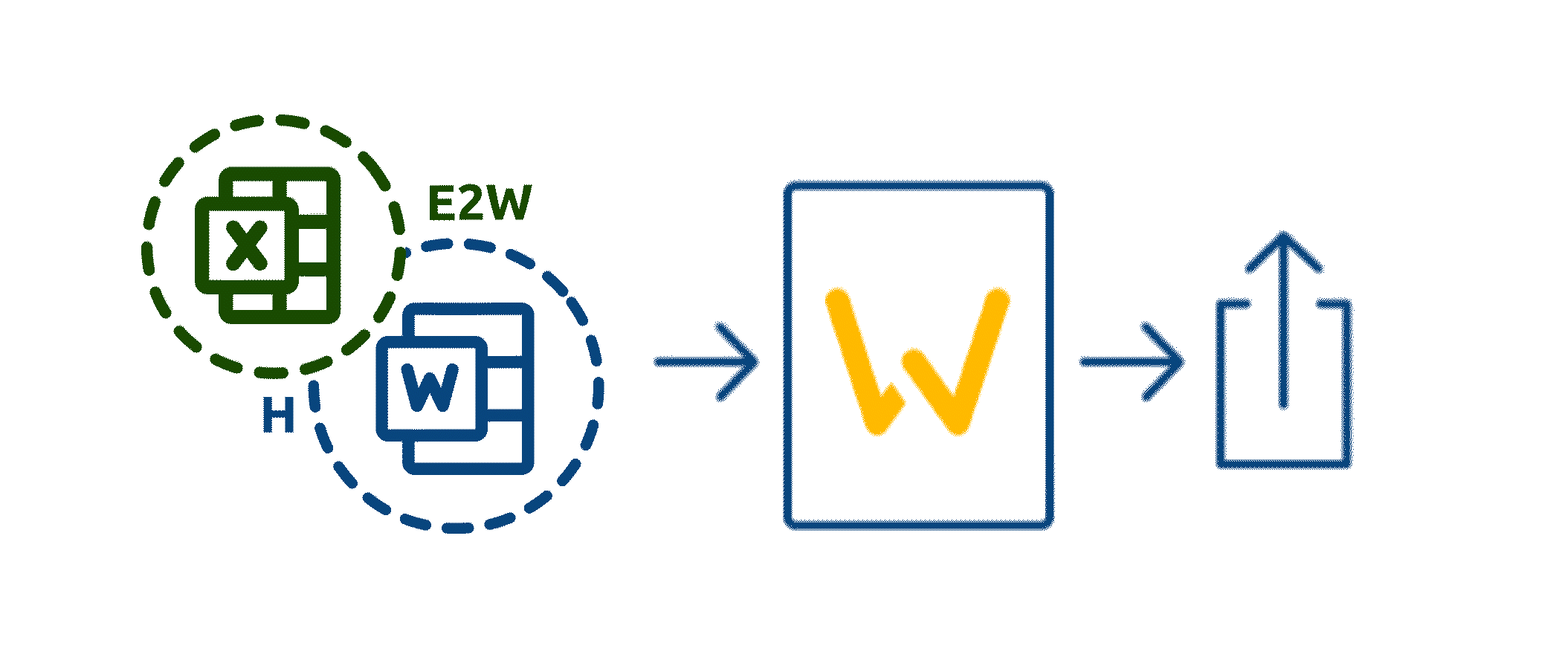 The annual report of Selvaag Bolig is an extensive document, consisting of more than 100 financial tables. Prior to Wrepit, their biggest struggle used to be moving these tables into their final report. Utilizing Wrepit's Excel2Word integration, these tables were effortlessly integrated into the Word document while remaining linked to the original Excel files. This meant that any updates or changes made in the Excel file could be conveniently synchronized and automatically reflected in the corresponding tables within the Word document.
This streamlined process ensured utmost data accuracy and eliminated the laborious task of manually copying and pasting tables, resulting in a seamless integration between data and presentation.
In addition to the annual report for 2022, Selvaag Bolig also published several other reports in collaboration with Wrepit, including guidelines on remuneration and the remuneration report for 2022, available in both English and Norwegian.
Collaborative Success
Selvaag Bolig's partnership with Wrepit has revolutionized annual reporting, setting new benchmarks for efficiency and quality standards. By leveraging the cutting-edge capabilities of our platform, Selvaag Bolig successfully bypassed the reliance on external designers, resulting in optimized reporting processes that yielded significant time and resource savings. The seamless integration of using the Excel2Word add-in ensured unparalleled accuracy of data and simplified the process of updating tables. This collaborative triumph exemplifies their unwavering commitment to innovation, transparency, and the consistent delivery of exceptional outcomes in the realm of real estate.
Inspired?
Reach out today for a live demonstration of just how efficient and effortless reporting can be.
This could be the game-changer that saves you both precious time and valuable resources.
Book a demo, and rest assured, it'll be as impactful as our featured reports, if not more so.