Customer case: Sparebank 1 Ringerike Hadeland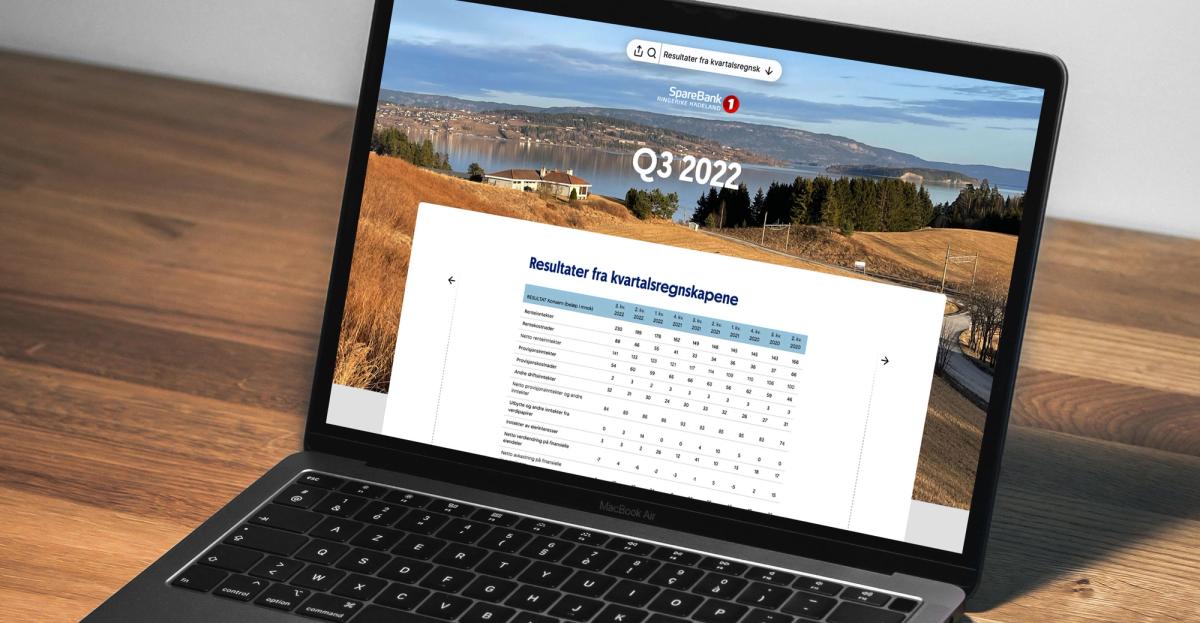 Read on to find out the key reasons why SpareBank 1 Ringerike Hadeland chose Wrepit for all of its financial reporting needs.


SpareBank 1 Ringerike Hadeland
SpareBank 1 Ringerike Hadeland is a well-known financial group in the region, and it's part of the SpareBank 1 alliance. The group's headquarters is located in Hønefoss, Norway and it has 227 employees, including subsidiaries. As a local and independent savings bank, SpareBank 1 Ringerike Hadeland serves the community. SpareBank 1 Ringerike Hadeland uses Wrepit to produce quarterly reports.
User-friendly Solution
Before, SpareBank 1 Ringerike Hadeland used to work with third-party graphic designers and faced a lot of frustration due to the frequent corrections and revisions required. Due to the third party dependency they faced risk of numbers being wrong at every iteration. They sought a more user-friendly solution and a product that aimed to consistently improve itself.
Fast and easy onboarding
Fortunately, Wrepit demonstrated quality report samples and an easy and appealing reporting process where the author is in control over their data. Afterwards, when SpareBank 1 Ringerike Hadeland came onboard, the Wrepit team assisted them in configuring the parameters and setup, and provided prompt support by answering all their queries.
Easy to use and understand.
Tonje Kvamme Dahl, Financial Controller at SpareBank 1 Ringerike Hadeland found Wrepit easy to use and customize to their market profile. The team's productivity increased as they were able to make necessary adjustments without involving any third parties. The entire process was under their control and required minimal effort.


"Wrepit has increased our productivity, because we can do adjustmants without any 3rd parties involved. We are in control of the whole process, without much effort."
Tonje Kvamme Dahl
Sparebank 1 Ringerike Hadeland
Financial Controller
SpareBank 1 Ringerike Hadeland was impressed with how seamlessly Wrepit operated without any glitches or disruptions. If any issues arise, the Wrepit support team quickly responds to provide helpful solutions to users.
Being heard
SpareBank 1 Ringerike Hadeland believes that the Wrepit team is always working to enhance features, functionality, and user experience. They actively seek feedback from users to identify areas requiring improvement or new features that would be beneficial. In the eyes of SpareBank 1 Ringerike Hadeland, Wrepit has proven to be a reliable and valuable tool.
Inspired?
Reach out today for a live demonstration of just how efficient and effortless reporting can be.
This could be the game-changer that saves you both precious time and valuable resources.
Book a demo, and rest assured, it'll be as impactful as our featured reports, if not more so.