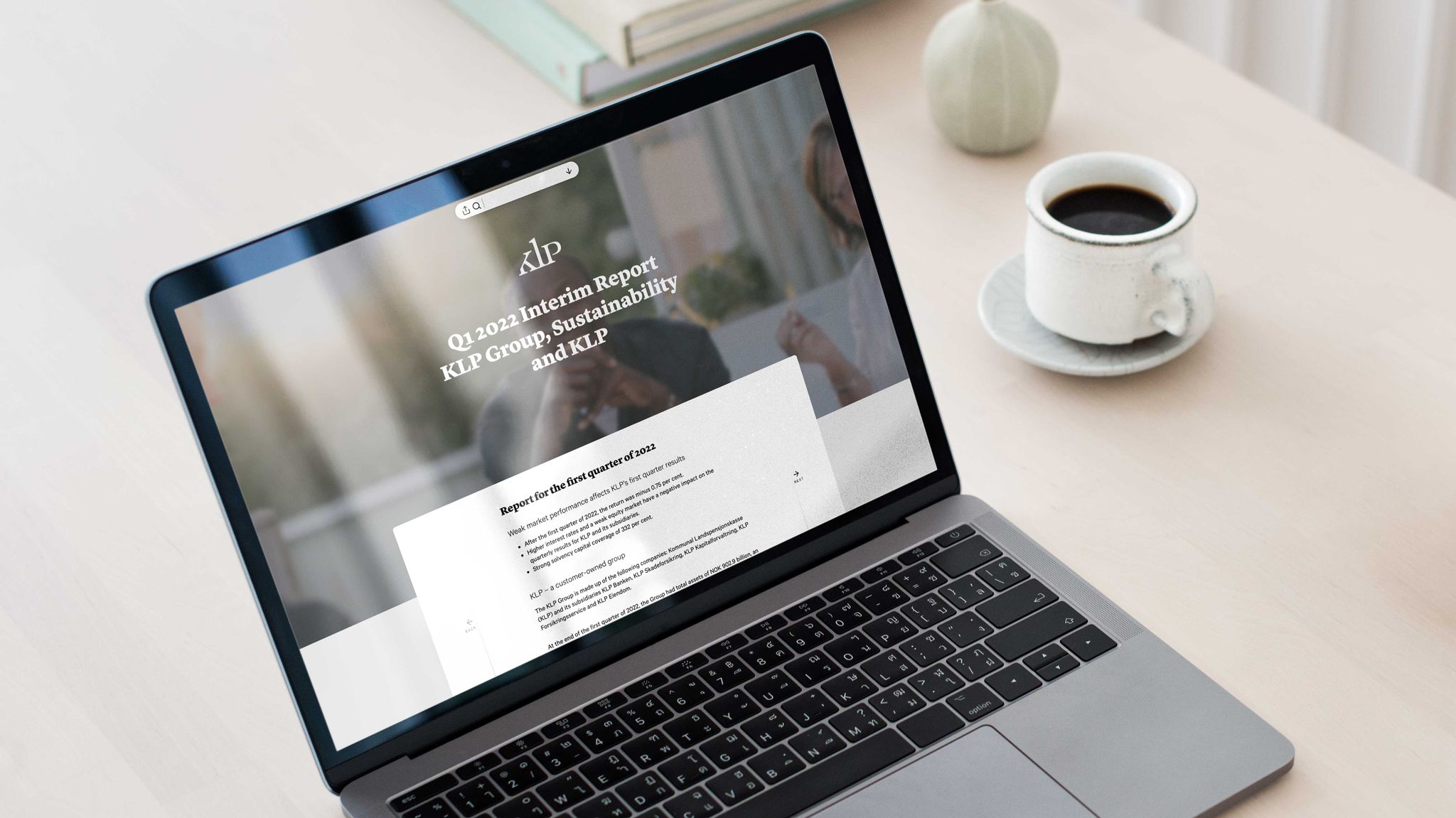 KLP
KLP is Norway's largest pension provider for Municipal and Health workers. Effective in 349 municipalities and 2200 companies, KLP has over 495 000 members, 252 000 deferred pension rights, consisting of nurses, kindergarten teachers, ambulance drivers, fire marshals, librarians, construction case managers, and everyone else that services the community. KLP not only has 1000 employees but manages more than 900 billion NOK in assets.
KLP uses Wrepit to produce both :
- Quarterly Reports
- Annual Reports


Founding client
At the end of 2020, Wrepit CEO Andreas Orsten approached the KLP team with an early Beta version of Wrepit to test the market's appetite for the product. Based on feedback from the team, Andreas further evolved and iterated, and in mid-2021, KLP became one of our founding clients.
Much, much, much faster


"Wrepit is
easy to use."
Dag E Clausen
KLP Senior Designer

Before Wrepit, KLP were producing a lot of time-consuming quarterly reports. Part of what made KLP choose Wrepit was not only that it was a "Good quality solution but the fact that it was a Norwegian startup," —which is aligned with KLP's internal belief in creating more jobs in Norway. Wrepit provided the KLP team training and good support response times when onboarding. Iterating, growing and learning as the product evolves.
Wrepit is easy to use. The original KLP team was onboarded and was able to onboard others themself internally.



"...cutting more than 70% of time spent producing reports."


KLP has saved both time and money, by cutting more than 70% of time spent producing reports. For example, previously, KLP created reports in InDesign using two designers for every day and two weeks for every quarterly report. Once using Wrepit, KLP now uses only one designer for two hours a day for two weeks.
The proof is in the data. The significant improvement is not just anecdotal; it's critical in all businesses' current economic realities. So if there is any opportunity to save time and money, it should be considered. But not just for curbing costs but for efficiency too. With Wrepit, that's our guarantee.
Inspired?
Reach out today for a live demonstration of just how efficient and effortless reporting can be.
This could be the game-changer that saves you both precious time and valuable resources.
Book a demo, and rest assured, it'll be as impactful as our featured reports, if not more so.